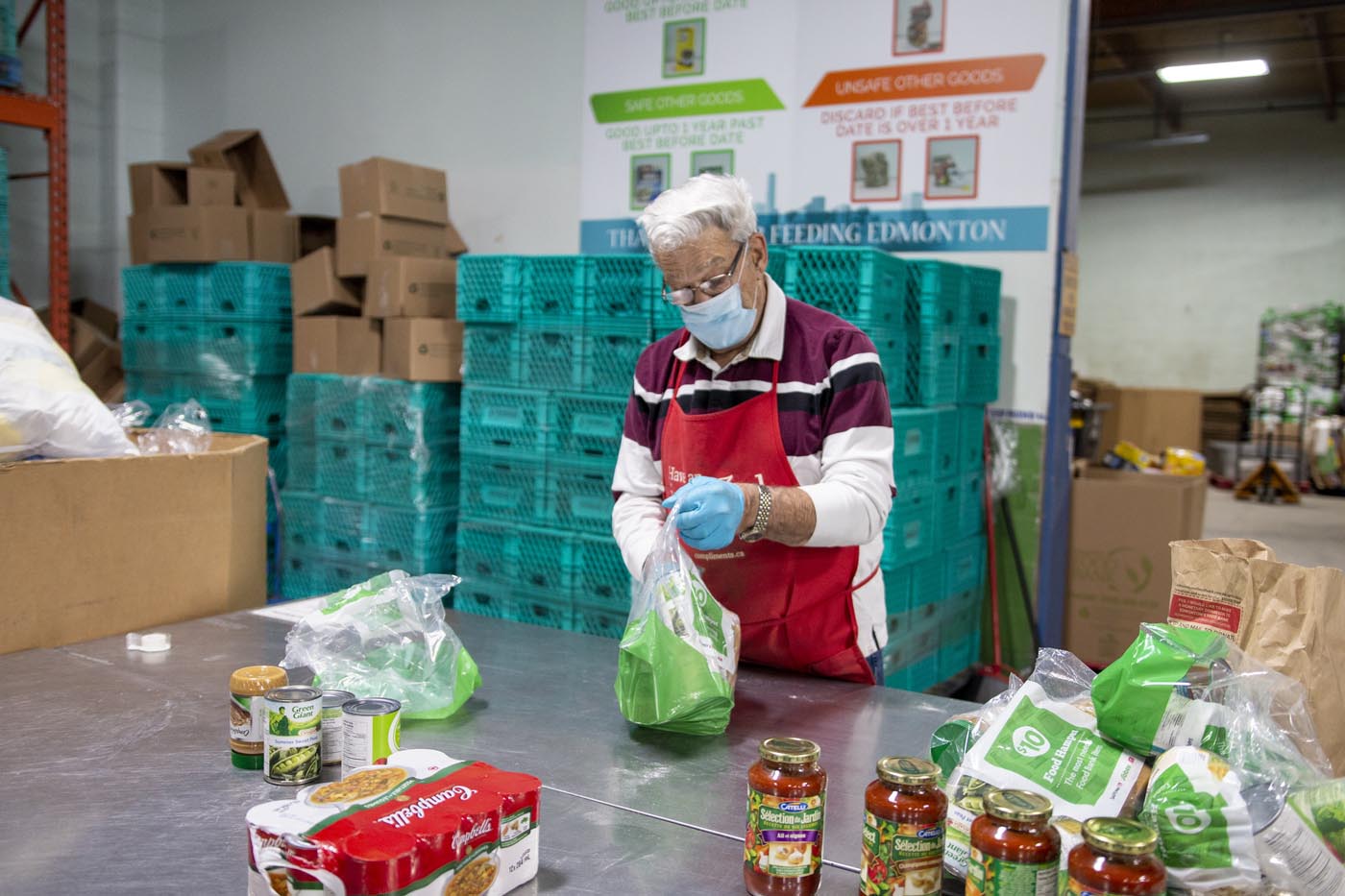 Spreading Joy
Edmonton, AB
01 Apr

Spreading joy in Edmonton, AB

There is never a good time to be food insecure—however, the holiday season can be extra difficult for those in need, especially in the wake of a global pandemic.

"COVID-19 has brought a new set of financial challenges to so many people in this city," explains Hailey Helset, Agency/Depot Engagement Manager at Edmonton's Food Bank. "During the holidays, those challenges tend to be compounded—particularly for families."

Families like Grace, Emanuel, and their two young children.

"Food banks are more than just food, we're a community," says Hailey. "So, when people show up at our doors because they don't know where else to go, we do whatever we can to support them. That was the case when Grace reached out to us. Her husband Emanuel was laid off the week before Christmas and it was a friend that directed her to Edmonton's Food Bank."

Not knowing what to expect, Grace ended up being overwhelmed when she learned about the contents of a food hamper her family would be receiving.

Hailey recounts what happened next, "One of our volunteers was explaining to Grace that in addition to canned goods, pastas, cereal, and soup, that her hamper would also be packed with fresh produce, baked goods, and dairy products. The relief and excitement in Grace's voice was palpable, 'You are going to change our lives—we can make it now,' she exclaimed. No words can possibly describe how amazing it feels to make that kind of positive impact. That's the importance of what we do."

Helping Edmonton's Food Bank to give that gift of joy came in the form of some much-needed emergency food packs.

"It's with the support of Food Banks Canada, and the emergency food packs they provided, that we were able to offer families a broader variety of non-perishable goods in their hampers," says Hailey. "If there's one positive outcome from the pandemic, I think it's the fact that we've realized just how much we can get done when we all come together as one. Together we've adapted, we've overcome, and together we'll continue to support our community the best way we can."

Edmonton's Food Bank feeds over 21,000 people each month, in addition to facilitating community-building relationships with 250+ agencies, schools, and churches within the city of Edmonton.